What's on in 2019
21st Medieval Dublin Symposium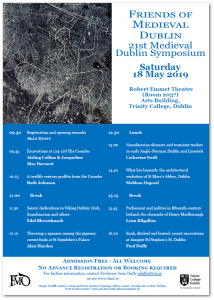 Mark your calendars!
The 21st Medieval Dublin Symposium will take place on 18 May 2019 at the Robert Emmet Theatre (Room 2037), Arts Block, Trinity College Dublin.
The full list of speakers and papers can be found here.
We hope to see you in May for another exciting round of papers focusing on medieval Dublin.
More Tales of Medieval Dublin!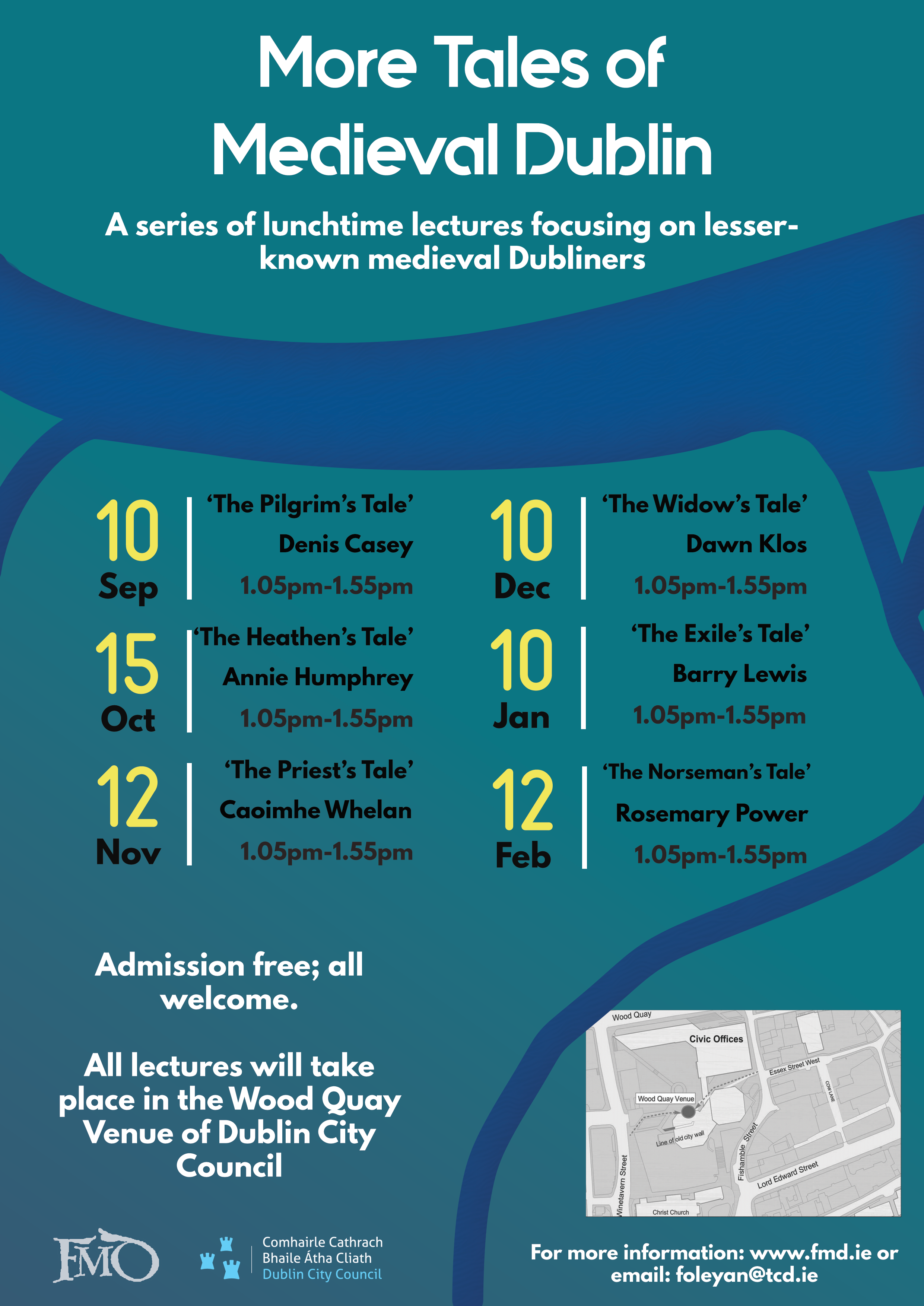 A huge thank you to everyone who attended our More Tales of Medieval Dublin lecture series Sept 2018- Feb 2019.
This series is now over.
Keep watching our website for updates on our upcoming Medieval Dublin symposium and details about the next installment of More Tales later this year.
We hope to see you soon for another exciting foray into the lives of medieval Dubliners!
2019 Heritage Week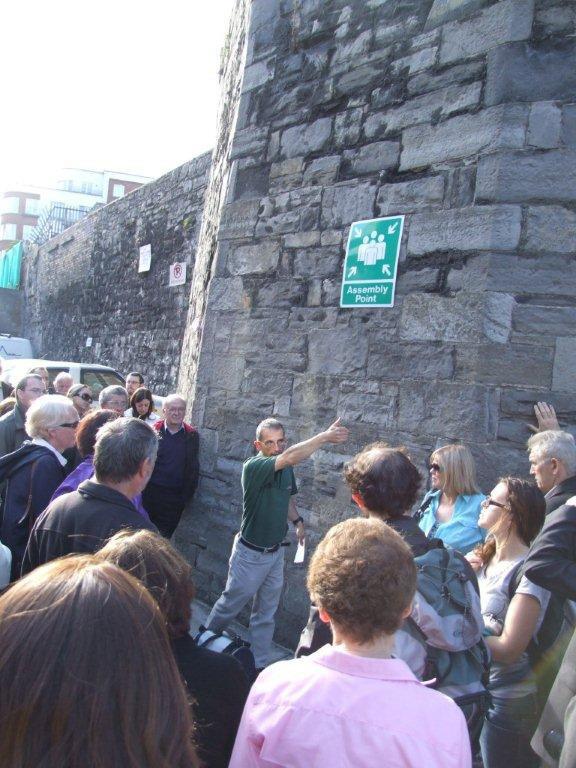 Later in the year we will be announcing the dates and times of our Heritage Week walking tours which will return the 17-25 of August 2019.
We would like to thank everyone who attended our heritage week walks and our dramatic reading in the past and we look forward to seeing some new (and some familiar!) faces this year.
We look forward to seeing you at our next event!