More Tales of Medieval Dublin (2017- )
More Tales of Medieval Dublin
More Tales of Medieval Dublin follows on from our very successful Tales of Medieval Dublin series which ran between 2010 and 2012. Each 'Tale' focuses on a different, fascinating inhabitant of the medieval city allowing modern audiences a chance to 'meet' their predecessors. These brief biographical sketches provide a unique way of viewing the exciting episodes and developments in Dublin's history. Spanning Dublin's pre-Viking roots all the way up to the early seventeenth century, people from all walks of life are discussed, though there is a particular emphasis on the everyday men and women who were the backbone of the community.
From pilgrims to heathens and widows to exiles, these talks should interest fans both new and old.
In this series there will be six lunchtime lectures that will take place between September and February (2018-2019). All of the lectures will begin at 1.05pm and will take place in the Wood Quay Venue of Dublin City Council.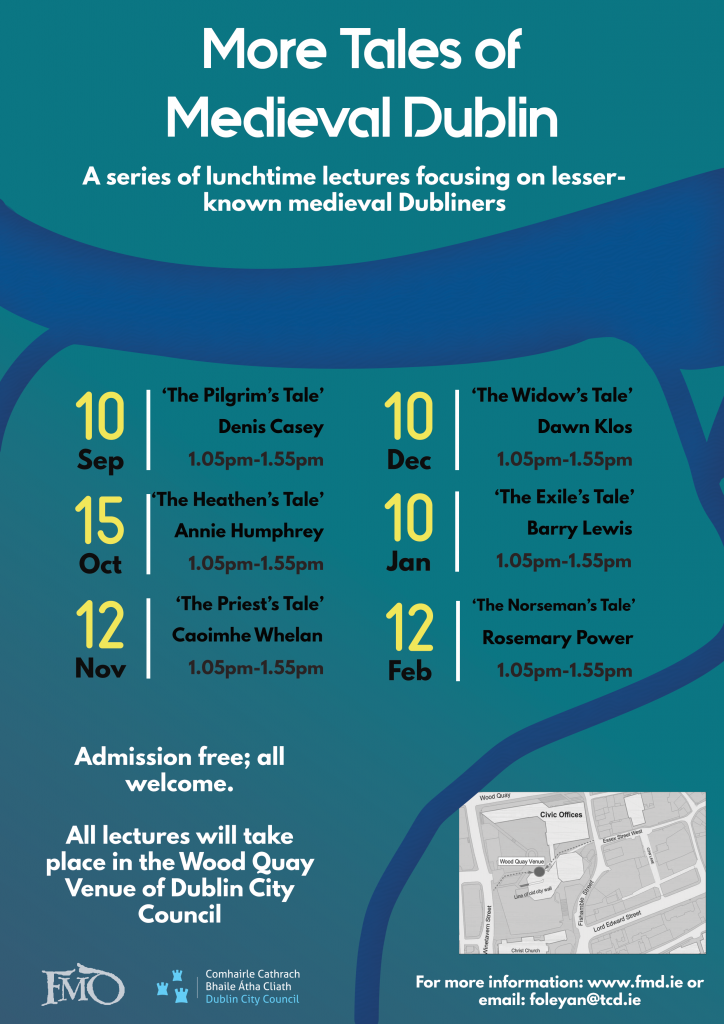 September – February Lineup
10 September 2018 'The Pilgrim's Tale' by Denis Casey
15 October 2018 'The Heathen's Tale' by Annie Humphrey
12 November 2018 'The Priest's Tale' by Caoimhe Whelan
10 December 2018 'The Widow's Tale' by Dawn Klos
10 January 2019 'The Exile's Tale' by Barry Lewis
12 February 2019 'The Norseman's Tale' by Rosemary Power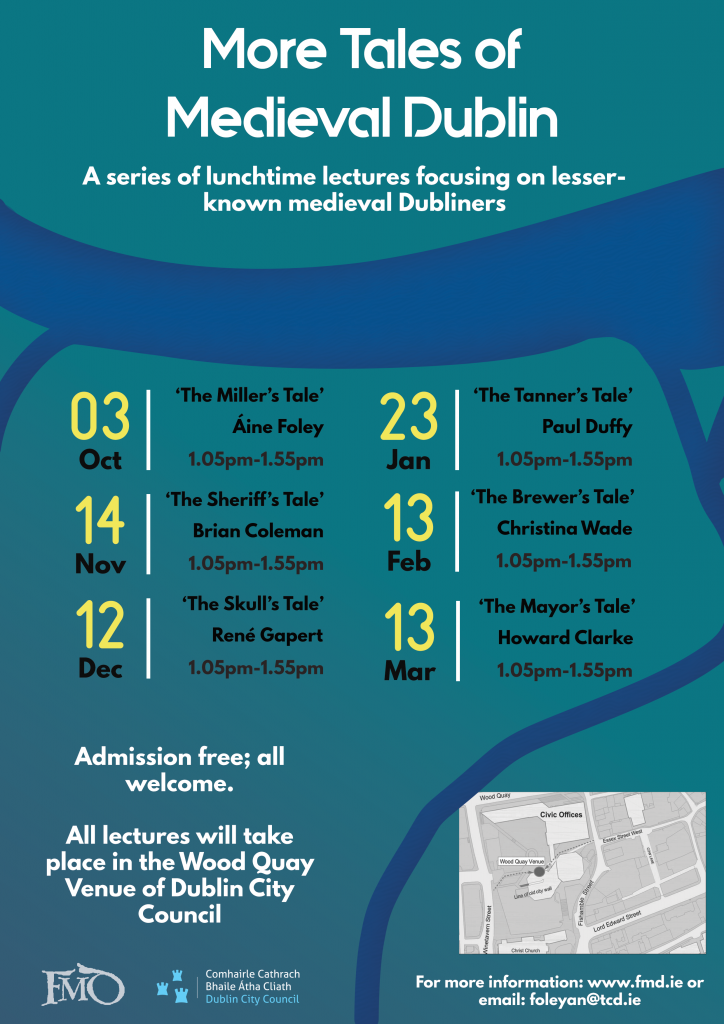 October – March Lineup
03 October 2017 'The Miller's Tale' by Aine Foley
14 November 2017 'The Sheriff's Tale' by Brian Coleman
12 December 2017 'The Skull's Tale' by Rene Gapert
23 January 2018 'The Tanner's Tale' by Paul Duffy
13 February 2018 'The Brewer's Tale' by Christina Wade
13 March 2018 'The Mayor's Tale' by Howard Clarke