18th FMD Symposium, Sat 21st May, 2016
Thanks to all who attended our recent Medieval Dublin Symposium; great to see so many of you.  We hope you enjoyed all the scholarship on offer, availed of the opportunity to stock your bookshelves from Four Courts Press' stand, and caught up with some old & new friends!  See you at a Friends event some time soon!  (HINT: HOW ABOUT TAKING A WALK WITH ONE OF OUR GUIDES DURING HERITAGE WEEK?)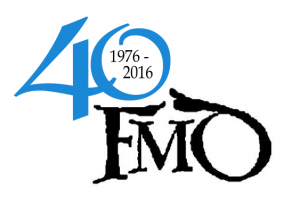 This year's symposium took place – as usual – in the Robert Emmet Theater in the Arts Building, Trinity College Dublin, and provided a wealth of new information on medieval Dublin.
Opening with an investigation of the archaeology of James's Street by Antoine Giacometti and followed by Áine Foley's exploration of piety and patronage demonstrated by the Anglo-Norman le Brun family, this year's symposium presented a range of studies,
Theresa O'Byrne examined the promotion and networks of the fifteenth-century Dublin notary and writer James Yonge, after which Gill Boazman outlined the ecclesiastical patronage and politics evident in Viking-Age Rathdown.
After lunch Dagmar Ó Riain Raedel presented findings on a reconsideration of the origins of Dublin's Christ Church cathedral and Paul Dryburgh explored Lord Lieutenant Rodger Mortimer's civic actions in Dublin during the Bruce invasion.
Sheila Dooley's paper will allowed us to rediscover the lost medieval church of St Michael and city archaeologist Ruth Johnson concluded the symposium with a presentation on an important new resource for medieval Dublin by offering an overview to the Dublin City and County Archaeology GIS Project stretching all over the city and county of Dublin.