What's on in 2022
2022 Heritage Week Walking Tours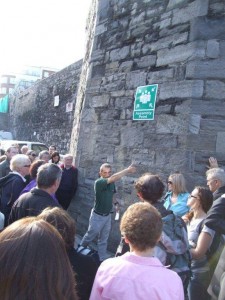 Tales of Two Cities: Dublin and Bristol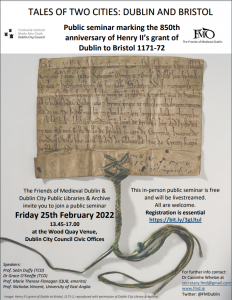 25 February 2022
The Friends of Medieval Dublin & Dublin City Public Libraries & Archive are pleased to present a public seminar marking the 850th anniversary of Henry II's grant of Dublin to Bristol, 1171⎻2 .
On Friday, 25 February, 2022 at 13.45 pm at the Wood Quay Venue, Dublin City Council Civic Offices, four experts explored the historic connections between Ireland and Britain and that watershed moment of 1171, examining the shared history of the two cities through conquest, trade, politics and the famous charter which granted Dublin to Bristol.
For more information, click here.
To view the recording of the first part of this series, click here: https://youtu.be/Vpns5B8ryVA