Editor: Seán Duffy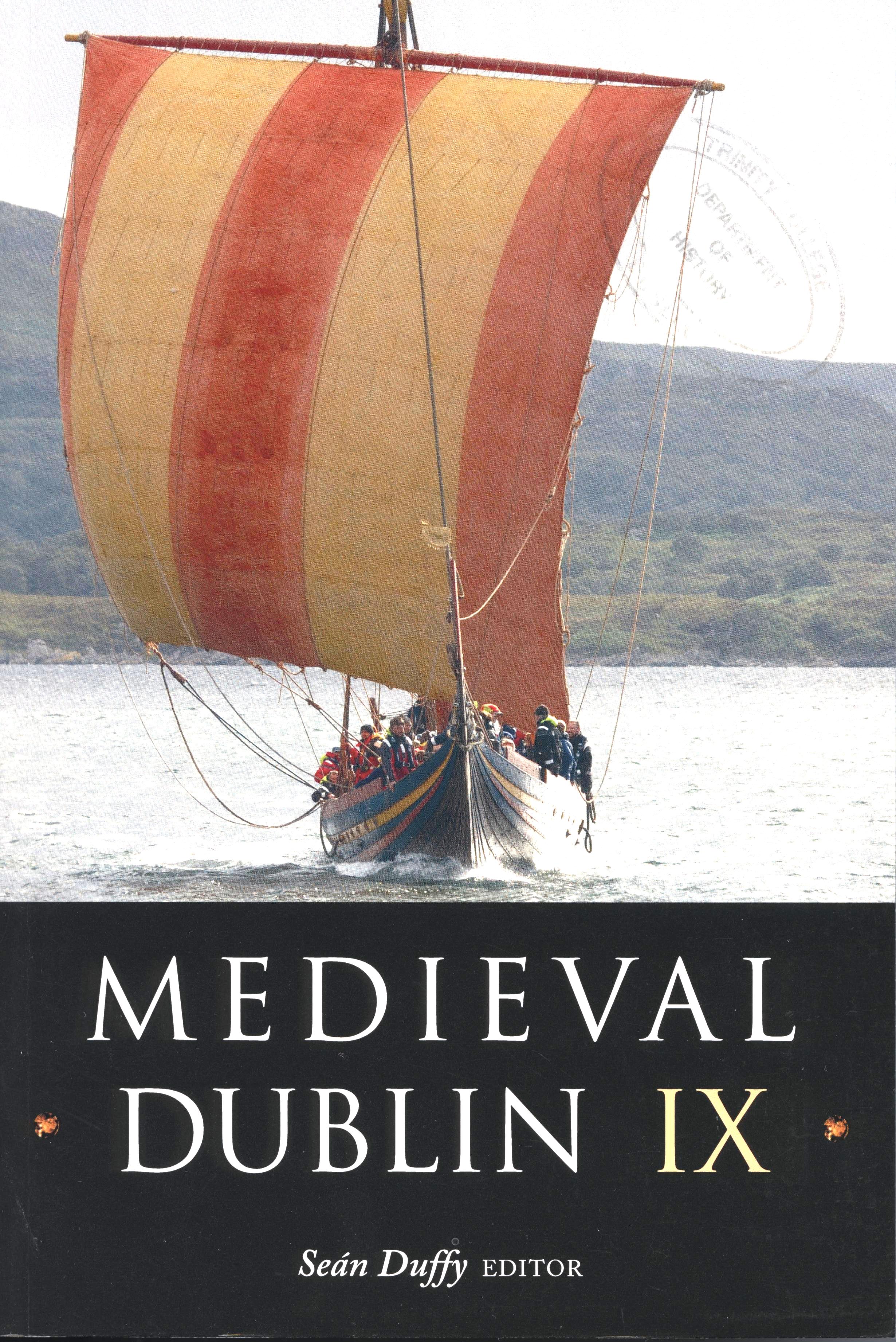 This is the ninth volume of published proceedings of the Friends of Medieval Dublin Symposia held annually in Trinity College Dublin. It contains, as usual, reports on recent archaeological excavations and papers of historical interest. Claire Walsh reveals what she found when she excavated an important site at Chancery Lane just south of Dublin Castle, including an early-medieval stone-lined well and a remarkable pre-Viking roadway, which may be related to the early monastic site of Duiblinn from which the city takes its name. Franc Myles reports on a millpond, watercourses and seventeenth-century defences along Ardee Street in the Liberties. Linzi Simpson suggests that the graveyard known as Bully's Acre may have been part of the early-medieval monastery of Kilmainham. And Melanie McQuade describes the findings of her excavation at the site of the later-medieval castle at Meakstown near Finglas.
Other papers include Professor Peter Harbison's revelation of neglected illustrations of St Doulagh's medieval church at Balgriffin in north County Dublin, done over a period of two centuries. Dr Bernadette Williams reveals her extraordinary discovery in a manuscript in the library of Trinity College Dublin of the lost coronation oath of King Edward I. Dr Peter Crooks casts new light on the place of Dublin in the political crisis that paralyzed English government in Ireland in 1369-79, towards the end of the reign of Edward's grandson, King Edward III. And Grace O'Keeffe assesses the role played in the life of the medieval city by its largest hospital, that of St John the Baptist just outside the Newgate in Thomas Street.
The volume concludes with Tríona Nicholl's chronicle of her journey from Roskilde to Dublin as one of the crew of the Sea-Stallion of Glendalough, a reconstruction of a Viking-Age longship that has been excavated in Denmark but which may have been built in Dublin almost exactly a thousand years ago.
Contents:

Claire Walsh – An early medieval roadway at Chancery Lane: from Duibhlinn to Áth Cliath?
Linzi Simpson – Dublin's famous 'Bull's acre': site of the monastery of Kilmainham?
Bernadette Williams – The lost coronation oath of King Edward I: rediscovered in a Dublin manuscript
Melanie McQuade – Archaeological excavations on the site of Meakstown Castle, Finglas, Co. Dublin
Peter Crooks – Negotiating authority in a colonial capital: Dublin and the Windsor Crisis, 1369-78
Peter Harbison – Some old illustrations of St Doulagh's church, Balgriffin, Co Dublin
Grace O'Keeffe – The Hospital of St John the Baptist in medieval Dublin: functions and maintenance
Franc Myles – Archaeological excavations at the mill-pond of St Thomas's abbey, Dublin
Tríona Nicholl – From Roskilde to Dublin: the story of the Sea Stallion from Glendalough
Reviews:
Derek Gore

wrote:
'One has to admire the regularity with which Seán Duffy and the Four Courts Press produce these Medieval Dublin volumes. Together they have consistently maintained high standards of text and illustrations. One each year on average has been published since 2000, bringing a number of key interim excavation reports and other historical studies into the public domain' (Early Medieval Europe, 2011).